Medical Facility Air Conditioning Solutions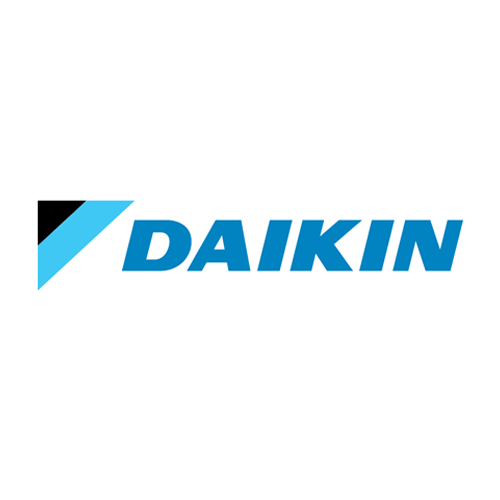 Description
Daikin provide air conditioning solutions for medical facilities and hospitals.
The following solutions are usually used for Medical facility applications:
1. Chilled water systems which circulate water throughout fan coil units, chilled beams and air handlers as a medium for providing heating and cooling of the spaces.
A chilled water system is a central heat generation / absorption plant that use water as a medium to transfer heat throughout the air conditioning network. It consist of various pressurised pipework, pumps, buffer tanks, valves, fan coil units and customisable controls. The advantage of these systems over refrigerant based systems is that there are larger selection with more scope for customisation.
Generally, VRV systems are used for small to medium buildings while chillers are used in large scale applications. Chilled water systems can offer a higher efficiency than a VRV system. A Chilled water system does not have limitations on pipework length, this is dependent on the pump selection rather than the chiller.
Chilled water systems with a regular maintenance and service plan can serve:
10-15 years for air cooled chillers
15-30 years for water cooled chillers
2. Fresh air processing for heating, cooling and indoor air quality treatment via AHUs.
AHU (Air handling unit) is a system that pre-condition outdoor air for ventilation purposes as required by the Building Code and reduces operational load of air conditioning system.Modular AHU are designed based on the client requirements.
Key Features
Chilled water plant:
Low GWP Refrigerant
Roof mounted or floor mounted
Enclosed plant rooms
Compact systems to allow retrofitting with a small footprint
Full BMS compatible
Variable water and airflow compatible
Air-cooled EWAT, EWYT,EWAD, EWAA, EWLD, EWAH series
Modular Options available UAL - available for future expansion
Simultaneous heating and cooling available with EWYD
Water cooled EWWD-VZ, EWWH-VZ, ZUWV
Master and slave configuration available
Secondary setpoints for set-back operation (reduced noise)
AHU:
Various levels of filtration for indoor air quality requirements (HEPA filtration)
EC fans
Coil coatings
Chilled water coils
Supply / Return connection points adjustable
Various wall thicknesses and Thermal breaks
Inspection windows for inspection without shutdown
Plate or rotary heat recovery options
UV treatment available for sanitisation of air
Can be provided in sections or kit set and assembled on site
Scope of Use
Chilled water systems
Operation range:
Design water temperature (adjustable) generally
Cooling: 7 LWT / 12 EWT Summer conditions of 35 degrees
Heating: 45 LWT, 40 EWT. Generally used as a central A/C system
Air cooled Chillers
EWAT: 81kW ~ 701kW
EWAQ: 16.8kW – 75.3kW
EWAD-TZ: 153kW ~1965kW
Air cooled heat pumps
EWYT: 85kW ~ 670kW
EWYQ: 16.6kW ~ 74.7kW
EWYD: 358kW~786kW
Water cooled chiller
EWWD-VZ: 449kW~2074kW
EWWD-DZ: 320kW~2173kW
EWWQ-G: 91-369kW
Modular AHUs can be optimised based on client requirements and performance for either chilled water or DX system. 
Airflow 330 to 25000 L/s
Static Pressure up to 2000 Pa
Limitations on Use
Statement of Building Code Compliance
Full range of Daikin products have been tested and registered in accordance with MEPS requirements (Minimum Energy Performance Standards) 
Eurovent certified:

Chillers EN14511
AHU's EN1886
In-Service History
Chilled water systems with a regular maintenance and service plan can serve:
10-15 years for air cooled chillers
15-30 years for water cooled chillers
Some of the existing sites with chilled water systems are:
Oceania Hospital
Palmerston North Hospital
ABI Rehabilitation
Other Performance Attributes
Blygold Coatings (on request) will prolong the life of the outdoor unit coupled with a maintenance plan
Refrigerant leak detectors can also be provided by Daikin with these chilled water systems to comply to standard AS/NZS 5149.1 and 5149.3. This solution can be integrated to operate with Daikin's ITM (central controller) to provide a compliant solution to refrigerant detector system.
In house technical support / sales and commissioning team for chilled water systems
Warranty
Chilled water systems warranty:
1 year from date of commissioning 
Extended warranties available subject to Daikin warranty maintenance
Modular AHU systems
1 year warranty from a date of commissioning
As one of New Zealand's most trusted names in air conditioning, Daikin can be found in homes, businesses, and community projects across New Zealand.
Product Enquiries
Get a free weekly digest of essential news
New and updated architectural products, design solutions, inspiration, technical advice and more when you sign up for EBOSS.