Adesoguard Peel & Stick Self Adhesive Membranes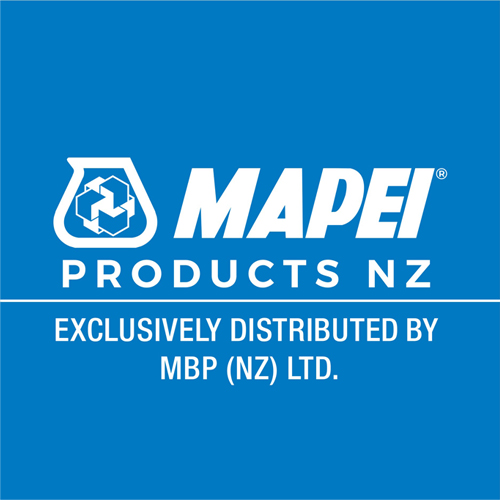 Description
Adesoguard Membrane is a self adhesive, SBS modified bituminous membrane reinforced with glass fibre and an outer face of cross laminated high-density polyethylene for use as a below ground DPM or tanking membrane.
It is 1.8mm thick and supplied in a 1m wide x 15m long roll.
Key Features
BRANZ Appraised
Prefabricated self-adhesive bituminous membrane for below ground
15 or 20 year durability warranty
Scope of Use
Adesoguard 1.8mm is a prefabricated self adhesive bituminous membrane used for waterproofing block walls, footings and planter boxes:
On buildings subject to non-specific design underfloor slabs complying with NZS 3604 and behind concrete masonry basement walls and under floor slabs complying with NZS 4229.
Limitations on Use
Design requirements:
Design must be in accordance with NZBC 3101 for concrete and NZS 4229 or 4230 for concrete masonry. The substrate must have a smooth surface finish, clean and free of defects.
Adesoguard must be laid on a minimum of 75mm thickness of site concrete for under slab design. The structural concrete slab placed must be a minimum of 100mm thick
Adesoguard must be protected against damage by the placement of granular fill. The back fill material must be free draining with an impervious clay fill with topsoil if required
Drainage must comply with NZBC — 100mm diameter drainage punched pipe with openings to collect water, geotextile filter fabric, placed minimum 200mm below floor level — with falls of 1:200 to drainage outlet
Adesoguard must be finished with a Mapei 90mm flashing to MBP (NZ) Ltd technical guidelines
Installation requirements:
Installation of the membranes must be completed by MBP (NZ) ltd approved applicators
All surfaces must be checked for suitability — making sure they are: Clean and dry, smooth and free of sharp edges, loose or foreign materials — oil grease or other materials that may affect adhesion or damage the membrane
All substrates must be primed before membrane application. Application instructions for the primers are contained in the technical data sheets
Workmanship is the sole responsibility of the MBP (NZ) ltd applicator
Statement of Building Code Compliance
This product will, if employed in accordance with the supplier's installation and maintenance requirements, assist with meeting the following provisions of the NZBC:
Clause B2 Durability: Performance B2.3.1(a)
Clause E2 External Moisture: Performance E2.3.3
Clause F2 Hazardous Building Materials: Performance F2.3.1
In-Service History
In service in New Zealand since 2012
Member of New Zealand Green Building Council
Other Performance Attributes
ISO 9001 (Quality Management)
Warranty and Maintenance
Maintenance requirements:
Annual inspections must be made to the membranes top edge / flashing and protection
If required, the drainage system must be cleared to remove any sediment or silt buildup. The fall or slope of the back fill capping must be maintained at all times.
Warranty:
15 year durability warranty for Adesoguard 1.8mm
20 year durability warranty for Adesoguard 1.8mm using in addition with the complete Polyfond KIT drain system by MBP (NZ) ltd as per BRANZ Appraisal 804
BRANZ Appraised
Mapei have over 80 years of experience, with innovative quality adhesives, sealants and chemical products and systems for the building industry.
Product Enquiries
Get a free weekly digest of essential news
New and updated architectural products, design solutions, inspiration, technical advice and more when you sign up for EBOSS.