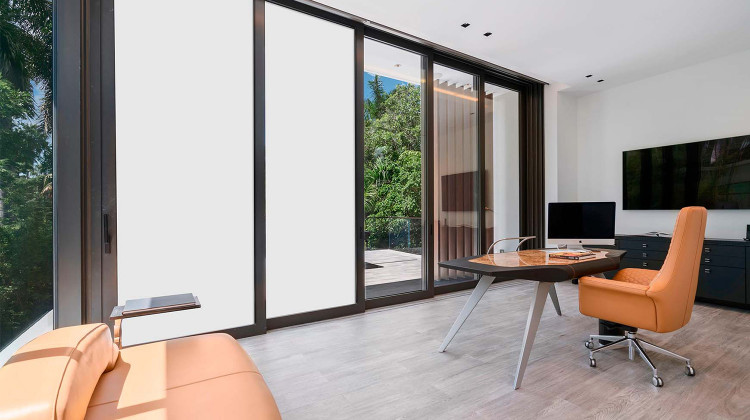 About Gauzy
Gauzy is a world leading vendor of material science, focused on developing and manufacturing LCG® (Light Control Glass) Smart Glass technology.
A pioneer in the market, Gauzy is the only company creating both Liquid Crystal and SPD films. Laminated into glass, these technologies enable on-demand and instantaneous switching from transparent to various levels of opaque for privacy, projection, shading, and IR solar control, extending the function of glass across industries.
Gauzy based smart glass boasts the highest optical and mechanical performance, ensuring customers an enhanced glass experience, while ensuring confidence in purchasing products from a trusted global brand.
Popular Products from Gauzy
Get a free weekly digest of essential news
New and updated architectural products, design solutions, inspiration, technical advice and more when you sign up for EBOSS.