10mm Elephant MultiSmart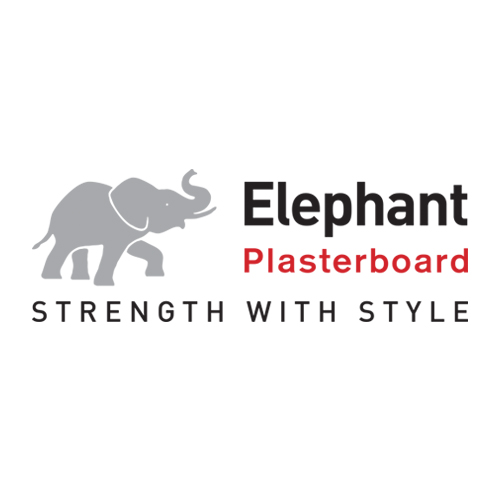 Description
10mm Elephant MultiSmart is a very high density, multi-functional interior lining that is designed for bracing, noise control, and fire systems. Manufactured specifically for New Zealand conditions. Meets and exceeds the requirements of AS/NZS 2588.
Key Features
High performance bracing systems
Increased noise control
Higher level of fire resistance
Spans 600mm on ceilings
Multi-functional
High quality finish
Scope of Use
multi-functional interior lining that is designed for bracing, noise control, and fire systems
Spans 600mm on ceilings
Limitations on Use
Elephant Plasterboard systems are intended for normal conditions of dry internal use. All performance testing of Elephant Plasterboard systems has been carried out using dry ex-factory product. Elephant Plasterboard Drywall systems must not be exposed to liquid water or be installed in situations where extended exposures to humidities above 95% Relative Humidity are to be expected. A suitable surface finish must be applied to Elephant Plasterboard in all areas where liquid water or high humidity can be expected. Vinyl wallpaper and gloss and semi-gloss alkyd paints are suitable systems. Bathrooms, kitchens and laundries for example should have adequate ventilation or heating to avoid condensation buildup.
Statement of Building Code Compliance
Elephant Plasterboard is manufactured to the International Standard ISO 9001, and has been specifically designed to meet New Zealand and Australian Standards and Building Code requirements. Elephant Plasterboard has been marketed internationally since 1975 and the product has established an excellent history of performance for its use in buildings throughout New Zealand and Australia. Elephant Plasterboard meets the durability requirements of the NZBC and BCA and is subject to use, installation and maintenance in accordance with the Manufacturer's instructions.
The NZBC durability requirement under Clause B2.3 c) and d) for general linings is between 5 and 15 years depending on the ease of access and replacement.
Elephant Plasterboard systems, used as a general lining, including adhesive fixing when using an adhesive recommended by the manufacturer for this application, satisfy the 15 year durability requirements of the NZBC. Elephant Plasterboard systems fixed mechanically using only screws or nails achieve a 50 year durability performance.
New Zealand Building Code Approved Documents:
Clause B1 Structure
Clause E2 External Moisture
Clause B2 Durability
Clause E3 Internal Moisture
Clause C1 Outbreak of Fire
Elephant Plasterboard is a New Zealand owned company that for 30 years has been providing quality plasterboard and design solutions for the New Zealand building industry.

Product Enquiries
Get a free weekly digest of essential news
New and updated architectural products, design solutions, inspiration, technical advice and more when you sign up for EBOSS.