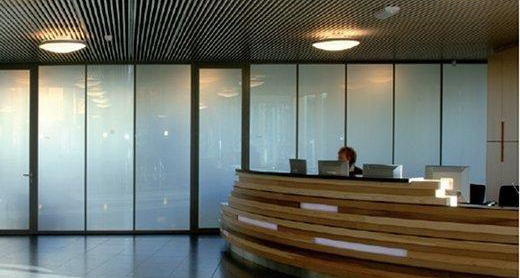 Priva-lite Switchable Glass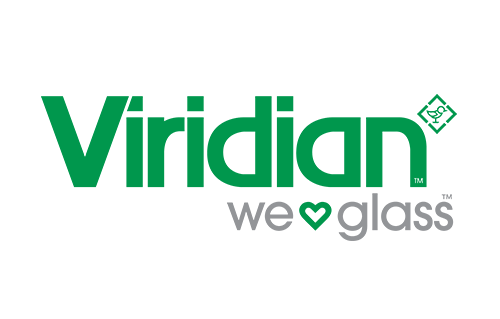 Priva-lite is laminated glass consisting in two sheets of extra-clear glass sandwiched around a liquid crystal film. It has the property of instantly shifting from a translucent state to a transparent state. In the 'off' position, Priva-lite is translucent and prevents your seeing through it. In the 'on' position, it becomes transparent, with the liquid crystals in the film all oriented in the same direction. All it takes is a flick of a switch to instantly trigger the change of state; this operation is reversible and can be repeated an indefinite number of times.
Scope of Use
Main applications for Priva-lite:
Partitions to ensure privacy at will, for meeting rooms, bathrooms, kitchens, entrance halls or security checkpoints (banks, hospitals, post offices, police stations, etc.).
Back-projection screen
Swinging or sliding door with the view temporarily obstructed
Floor or ceiling tiles (under certain conditions)
Advertising or branding on buildings at certain times of the day (dynamic façades or display windows).
Priva-lite can be used as a projection screen, in the 'off' position. When coupled to a back-projection system, it serves as an excellent screen which, unlike a traditional screen, occupies no extra space.
Viridian Glass is a provider of residential and commercial glass in New Zealand.
Popular Products from Viridian Glass
Get a free weekly digest of essential news
New and updated architectural products, design solutions, inspiration, technical advice and more when you sign up for EBOSS.