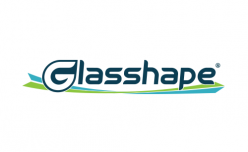 Glasshape
Glasshape are manufacturers of specialist glass solutions including curved glass, high security glass, switchable glass and cyclone resistant glass.
Product literature confirmed current on June 7 2017
Contact
TemperShield Toughened Curved Glass
Reference No.
1
Description
TemperShield Curved Glass is specifically designed to maximise the use of space and light without compromising on design, quality or safety. It is suited for architects and designers for commercial and residential buildings, houses, super-yachts and boats.
TemperShield's unique property enables custom curved or bent toughened glass to be designed and manufactured to uneven radii, conical and even spherical shapes.
Key Features
Maximises the use of space and light without compromising on design, quality or safety

Ideal for open and frameless mounting methods

Customised shaped monolithic glass tailored for your individual project

Available in large panels to enhance your project design whilst improving functionality

Worry free turnkey package from consultation through to manufacture and supply

Can be produced in variety of thicknesses, in countless shapes, curved and flat

Two and three dimensional custom glass shapes and curved designs can be manufactured

Ability to curve glass to uneven radii

Marine certified where applicable
Scope of Use
TemperShield Curved Glass is tailored to suit any project and design.
TemperShield′s structural strength enables large areas to be spanned with the use of minimal framework. The Glasshape manufacturing process means two and three dimensional custom glass shapes and curves can be produced to meet your design and performance requirements.
The most common applications of TemperShield Curved Glass:

Swimming Pool fencing
Balustrading
Spiral staircases
Curved glass commercial shop-fronts
Curved glass bay windows
Toughened glass canopies, rooflytes and atriums
Internal partitioning
Shower screens
Curved toughened frameless doors
This file is only available to registered users.
Log in below or sign up for a free EBOSS account.