Dimond DHS (Hi-Span)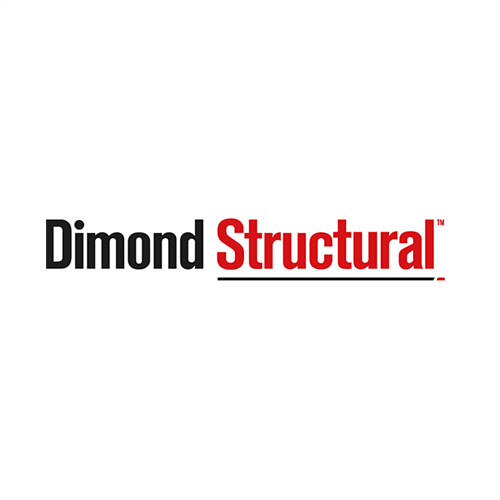 Description
The Dimond Hi-Span purlin range is available in 12 sizes from DHS 150/12 to DHS 400/20 to suit commercial applications from 5m to 18m spans. Speed of installation is assured as Hi-Span purlins and girts are supplied complete with brace channels ready for site assembly.
Categories / Ranges
Steel
Scope of Use
Intended for use as structural support to roofing and wall cladding
The systems provide for bolted connections to primary structural framework and include Dimond Hi-Span (DHS) Purlins, Fastbrace, Dimond Brace Channels and Top Notch purlins
Subject to limitations on the environment in which they are used, depending on the type of coating specified
Where a level 4 finish or above is required, Dimond recommend fixing a secondary adjustable grid framing system to the DHS purlins prior to lining with plasterboard to ensure a tighter alignment and fixing tolerances, to achieve the required finish
Limitations on Use
Not intended to be used as members to which fall arrest anchor points are attached
Not intended to be used as vertical studs or horizontal wall girts where plaster board is fixed directly to the DHS purlin and a level 4 finish or above is required 
Avoid the use of galvanised steel purlin systems without the additional protection of an appropriate coating in certain environments. See Manual for more information
Statement of Building Code Compliance
Past history of use of Dimond Purlin Systems indicate that provided the product use and maintenance is in line with the guidelines in this manual, Dimond Purlin Systems can reasonably be expected to meet the performance criteria in clause B1 Structure and B2 Durability of the New Zealand Building Code for a period of not less than 50 years.
Structure
Durability
As part of the Fletcher Steel family, Dimond Structural offers technical expertise backed by a history of supplying purlins and composite steel decking in to a range of major New Zealand projects
Product Enquiries
Get a free weekly digest of essential news
New and updated architectural products, design solutions, inspiration, technical advice and more when you sign up for EBOSS.