Overview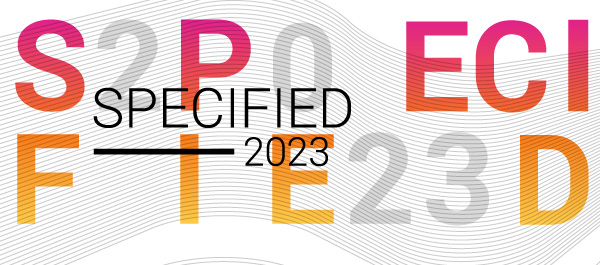 Specified 2023 — NZ's premier conference tailored to suppliers to the building and construction industry is now completed.
Look out for dates for 2024! Enquiries to the Event Manager
Specified 2023 was hosted by Matthew Duder (EBOSS) who provided updates on the latest supply chain and consents data, and share forecasts of the challenges and opportunities ahead.
Our expert line-up of industry speakers shared key insights, including:
Amy Moorhead (MBIE), will cover the building policy framework and update us on the latest materials information and BPIR requirements
Ewan Brown (Tennent Brown Architects), our architectural keynote who will address current carbon initiatives and obligations
Lawrie Saegers (Rawlinsons) will give an update from his unique point of view as Managing Director of a leading cost consultancy firm
Dom Hay (EBOSS) takes us inside the heads of architectural graduates, exploring how to engage, influence and foster relationships with this younger generation of specifiers and leaders of tomorrow's practices
Learn more about our speakers here
---
Event details:
Date: Thursday 14 September 2023
Time: 11.30am – 5pm (includes welcome lunch, afternoon tea and refreshments)
Location: Hyundai Marine Sports Centre, Tamaki Drive Auckland
Afternoon tea kindly delivered by Building Performance