Synthetic Underlays
with Antoni Rajwer

Roof Underlay Complies with New EH Wind Zone
There is a common misconception that roof underlay is required to pass wind speed tests before being acceptable for use in New Zealand homes.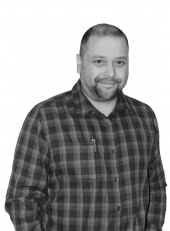 Antoni Rajwer
Antoni manages Thermakraft's manufacturing, technical and engineering developments, specialising in synthetic underlays.
This assessment is indeed a requirement for the lining in wall spaces which have a large vertical or horizontal surface that reacts differently to impact from high winds. But roofs are usually pitched and therefore not subjected to the same wind pressures.
While roof underlay is not required to meet any testing standards, Thermakraft's products meet all the E2 requirements for underlay use and are engineered for New Zealand's extreme weather conditions.
comments powered by

Disqus