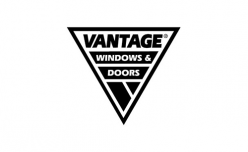 VANTAGE Windows & Doors
VANTAGE Windows & Doors supply modern aluminium profiles for windows and doors, keeping pace with evolving builder and architectural preferences.
Product literature confirmed current on November 18 2015
Contact
Vantage APL Architectural Series Sliding Doors
Description
Sliding doors slide on an outside track and can meet at 90 degree corners without the need for a corner post. For most configurations a fixed side panel is required. However, a bypass slider option is available where two or three panels move.
The sliding door system has also been designed for convenient use as a cavity slider or for sliding back over a wall.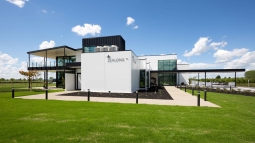 March 2017
Extensive glazing in both the Flushglaze Commercial and Architectural Series from Vantage Windows and Doors contributed to this striking building.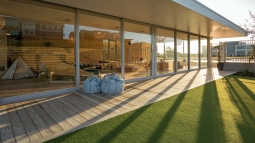 January 2016
APL Architectural Series windows and doors optimise light, providing a healthy environment for the children of the Kids Cove Early Learning Centre.
This file is only available to registered users.
Log in below or sign up for a free EBOSS account.