Laminex Aquapanel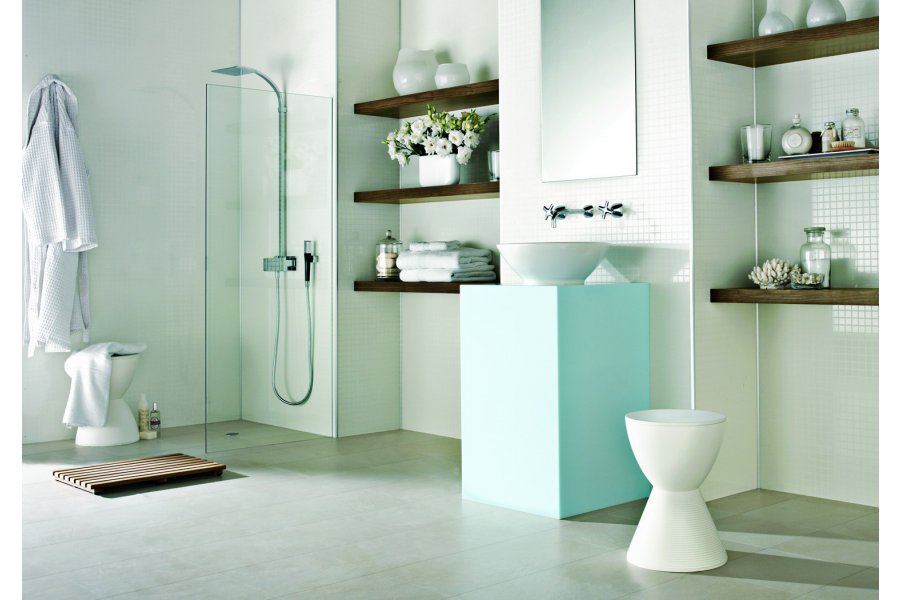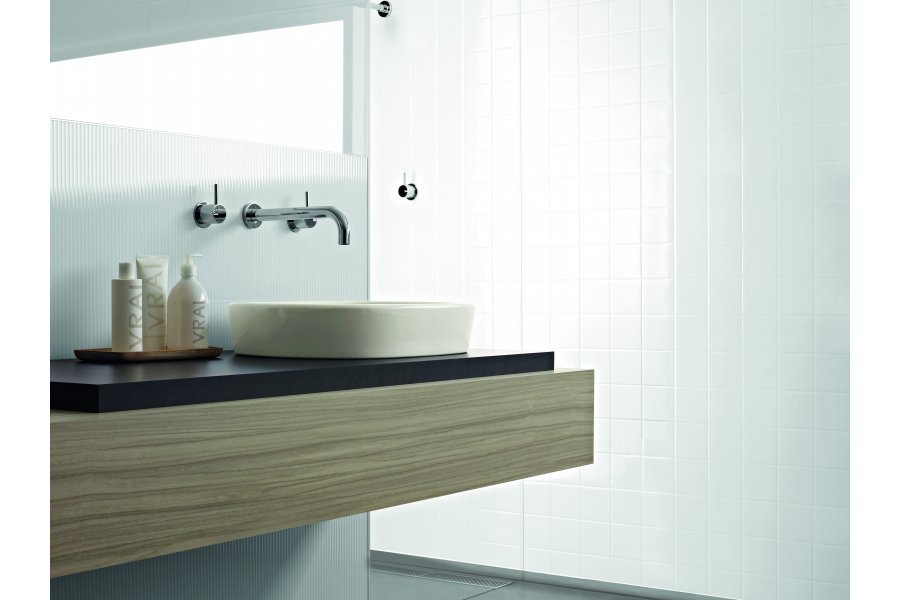 Laminex Aquapanel is a melamine surfaced high pressure decorative laminate specifically designed for a wide variety of vertical wet and dry area wall applications. The innovative strong and durable 2.7mm thick sheets feature a black core allowing the distinctive edge to be exposed in applications.
Laminex Aquapanel is available in a selection of contemporary colours and finishes with colour matched aluminium jointers, designed to stylishly integrate joins and minimise areas where mould and grime could gather.
Non-porous and grout free, it is easy to clean with general cleaning regimes in both domestic and commercial environments.
Key Features
Non-porous
Grout free
Easy to clean
Stain resistant
Moisture resistant
Colour matched jointers available
Can be installed by tradesperson (does not require certified installer)
Scope of Use
Laminex Aquapanel systems consist of a range of decorative moisture resistant sheets and jointing options. Aquapanel sheets are 2.7mm thick compact laminate. Phenolic resin saturated kraft papers are bonded under heat and pressure to create a high moisture and impact resistant material. The surface is smooth, providing a tough, durable, non porous surface that easily resists marks, stains, steam or moisture. The sheets can be used in dry, wet or hygiene areas.
Suitable for interior wall panelling, feature walls, partitioning, bathroom & shower recess panelling and laundry walls.
Limitations on Use
Laminex Aquapanel is for interior use only. Laminex Aquapanel should not be used outdoors.
In-Service History
Laminex Aquapanel has been marketed and distributed New Zealand by Laminex New Zealand since 2007. As of 2014, over 11,000 sheets of Aquapanel have been installed in residential and commercial settings including BP Service Stations.
Statement of Building Code Compliance
When stored, handled, installed and maintained in accordance with the Laminex Aquapanel Technical Information Document, Aquapanel will meet the durability requirements of the New Zealand Building Code (NZBC) B2/AS1 and has a serviceable life of at least 15 years.
Cone Calorimeter test in accordance with ISO5660 and New Zealand Building Code Verification Method C/VM2 Appendix A. Result for Laminex Aquapanel - Group 3. FH 5028.
Laminex Aquapanel conforms to AS/NZ 2924 and is resistant to steam, moisture and staining.
Durability
Protection from Fire
Laminex New Zealand deliver innovative and fashionable surface solutions. They are a manufacturer of Formica, Laminex, Melteca, Lakepine MDF and Superfine Particleboard, and also distribute Caesarstone, Laminam, Seratone, Strandfloor, Strandboard and Strandsarking.
Popular Products from Laminex New Zealand