Alpolic /fr Aluminium Composite Cladding System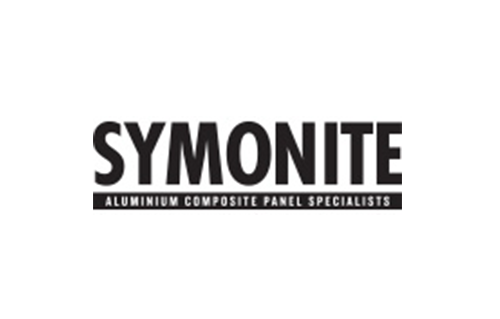 Alpolic /fr is a fire-rated ACM composed of aluminum skins and the fire-retardant core (non-combustible mineral filled core). It is specifically designed to meet fire code requirements.
Key Features
Excellent flatness derived from the continuous laminating process
The coil coating process ensures complete colour consistency
Alpolic is rigid and lightweight
Easy to process with ordinary fabrication machines and tools
Recyclable and environmentally friendly
20 year paint finish
0.5/0.5 Aluminium skins
Excellent weather resistance
Colours stocked by Symonite:
White, Black, Charcoal, Silver Metallic, Dark Grey Metallic Champagne Metallic, Medium Bronze Metallic, Slate Black Matte, Galaxy Metallic, Sparkling Wine, Sparkling Black, Sparkling Grey, Sparkling Dark Grey, Cloud White Matte, Medium Bronze Metallic, Clay Red Matte
Non-stock colours are available with a minimum order of 500 square meters. 12 week lead-time applies.
Scope of Use
ALPOLIC/fr is the ideal choice as a cladding material for high-rise buildings due to its flatness and excellent surface colour uniformity.
Commercial, high-rise & curtain-wall cladding
Corporate Signage
Fascias
Fire-rated wall linings
Fire-rated ceiling linings
Feature walls
Petrol station & train station canopies
In-Service History
Symonite Panels has been designing and installing ACP systems since 1998. New Zealand's largest and most experienced ACP contractor, with over 70 full-time staff in four offices.
Statement of Building Code Compliance
Alpolic /fr, in accordance with CodeMark CM40075 , will comply with the following New Zealand Building Code requirements:
B1 Structure: B1.3.1, B1.3.2.
B2 Durability: B2.3.1 (b).
E2 External Moisture: E2.3.2, E2.3.3 and E2.3.5.
F2 Hazardous Building Materials: F2.3.1.
C Protection from Fire: C3.4(a), C3.5.
Other Performance Attributes
With its non-combustible high mineral-filled core, ALPOLIC has been ranked up to class B-s1-d0 which is one of highest fire-safety grades in accordance with European Norm (EN 13501-1) standard.
Alpolic/fr is coated with LUMIFLON FEVE Polymer (CFTE) paint with a 20 year warranty for applications further than 1km from the ocean and 15 years for close to water applications.
Structure
Durability
Protection from Fire
External Moisture
Hazardous Building Materials
CodeMark
Symonite is a specialist supplier, fabricator and installer of aluminium composite panels for the construction industry.