PIR Insulated Internal Wall / Ceiling Panel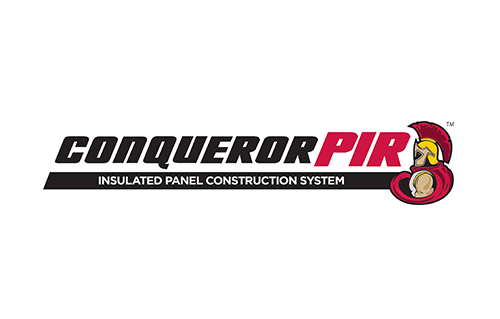 Description
Insulated internal wall/ceiling panel comprising a closed cell PIR insulated core with a pre-painted zinc-alum coated steel skin on both faces. Each panel features an interlocking side joint and covers 1m. Available in lengths up to 24m in 50mm, 75mm and 100mm thicknesses.
PIR R values:
50mm:   R2.5
75mm:   R3.89
100mm: R5.0
Key Features
Available in colour "Titania"
Accelerated construction reduces site time by up to 50%
PIR core is self extinguishing with a Class 1 fire rating
Offers superior thermal performance and energy efficiency
Twice the R value of an equivalent EPS panel
Secret fastening system to conceal all fixings
High bracing capacity
No expansion or contraction with temperature change
NZ made
Superior strength to weight ratio
Moisture resistant due to closed cell structure
Environmentally friendly with no CFCs or HCFCs generated during manufacture
NZ Made
NZ-Owned Business
Scope of Use
Residential and commercial internal walls and ceiling panels.
With excellent span and bracing capacity and panel lengths of up to 24m, design flexibility is significant.
Statement of Building Code Compliance
NZ Building Code: Clause C - Interior Fire Rating Group 1S
Protection from Fire
1S
Test Results
Conqueror PIR Panels offer a range of light-weight wall, roof and cool store panels to for industrial, commercial and residential applications.
Product Enquiries
Get a free weekly digest of essential news
New and updated architectural products, design solutions, inspiration, technical advice and more when you sign up for EBOSS.