Four Per Cent
with Simon Cator

New Housing Trend Continues to Grow in February 2013
Statistics New Zealand announced today that the growing number of new dwellings has been affected by the boost in new apartments, with the number of new houses increasing by 53 per cent since the most recent low point in in March 2011.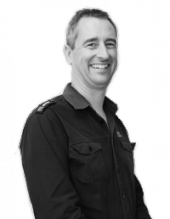 Simon Cator
The NZ construction industry generates four per cent of national GDP. Simon reports on the latest building statistics to reveal growth projections.
While apartment numbers vary a lot from month to month, figures continue to show a positive trend for new houses. "This trend for the number of new houses, including apartments, is now at its highest level since May 2008," industry and labour statistics manager Blair Cardno said.
The total value of consents issued for all buildings (residential and non-residential) was $846 million, up 1.6% from February 2012. 
Comparision to February 2012
1,493 new houses, including apartments (↑19%)
1,351 new houses, excluding apartments (↑18%)
142 new apartments (↑82 from 62)
Highest Regional Growth
Auckland, 473 (↑51%)
Canterbury, 351 (↑35%)
Non-residential Building Growth
In February 2013, the value of non-residential building consents was $258 million, down 25% compared with February 2012. 
The largest changes were:
Office and administration buildings (18% of total value)
Education buildings (17% of total value)
Earthquake Related Building Consents
In February 2013, the Canterbury consents identified as being earth-quake related totalled $35 million, the lowest monthly total since April 2012.
comments powered by

Disqus